protocols.io Premium For Institutions
Advanced Features And Functionality With Premium Accounts.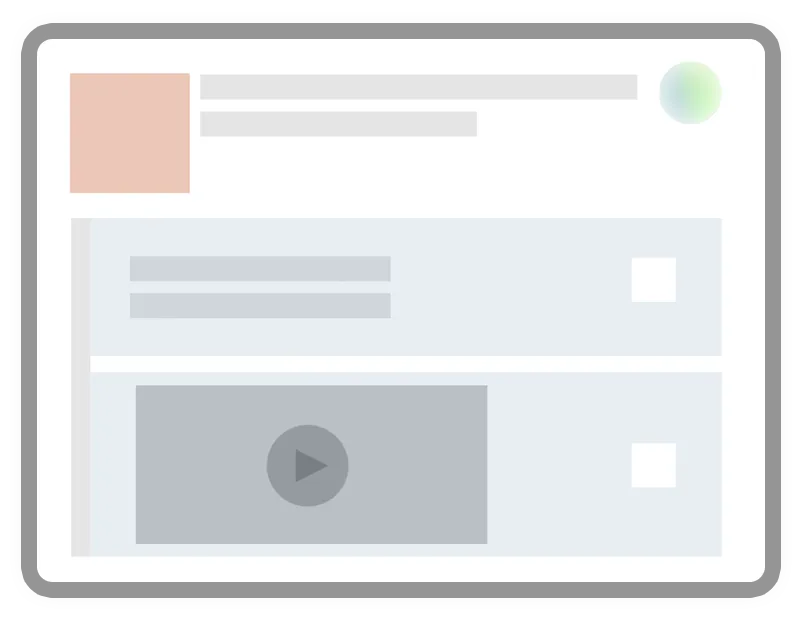 Institutional Plans
Unlimited Premium users
Up to 4 training webinars per year
Video demos for individuals or teams
Prioritized technical support (responses within 24 hours)
Protocol import service (up to 3 protocols per research group or class)
Quarterly reports on adoption
An institutional plan provides access to protocols.io Premium features and functionality to everyone at your institute, researchers, teachers and students. Groups, including research teams, core facilities, or classes, at these institutions benefit from unlimited private space for collaborative method development and sharing of SOPs or class materials. Sign up with your details below if you would like us to contact you with more information.
View standard institutional contract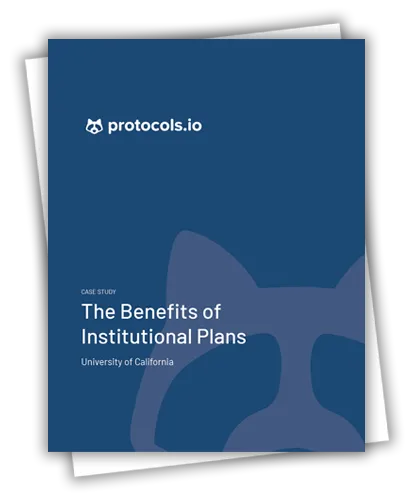 Case study
The University of California Case Study
The University of California purchased a protocols.io site license, which provides Premium access to everyone at all of their many locations. Read more about how everyone affiliated with UC benefits from their Premium accounts here.
Check If Your Organization Already Has Premium Access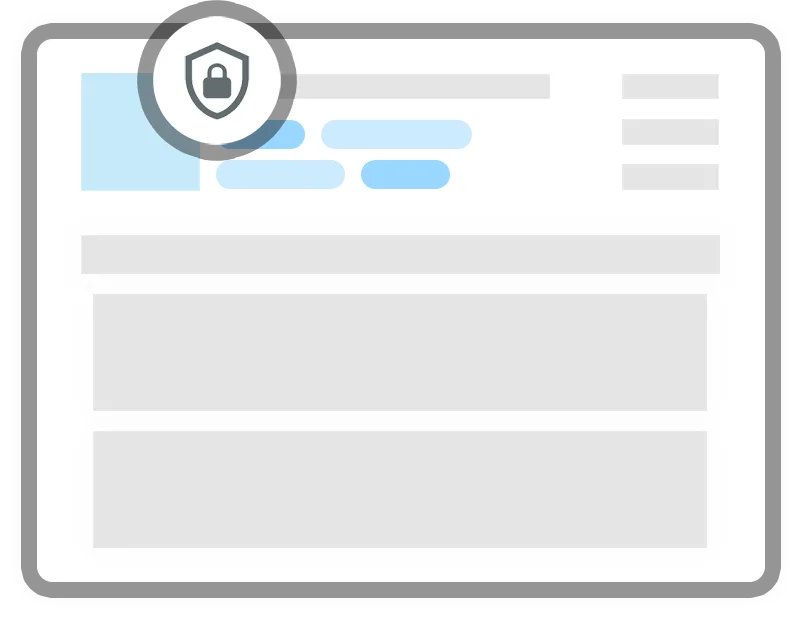 Long-Term Benefits
Increase rigor and reproducibility
Researcher credit via citability of methods
Guaranteed stewardship of research outputs
Portable teaching infrastructure for all phases of learning and research
Learn More About Institutional Plans
Request More Information About Institutional Plans
Thank you for submitting a request. A member of the protocols.io will get back to you shortly.